News


Welcome to the homepage of AIHTA!
AIHTA is an acadmic non-profit institute. At our website we wish to present our research and give support for health care decision-making. Here all of our reports are available for free. For further information please contact the AIHTA team.
In the News section you will find our most recent publications: newsletter, project-reports etc. Previous reports you might find via Research areas, Research projects and Repository.
Announcement
Biodegradable ("resorbable") esophageal stents to treat benign refractory and/ or recurrent esophageal strictures were recently developed as alternatives to self-expanding metal stents (SEMS) and self-ex¬pandierenden plastic stent (SEPS). Only one product - the SX-ELLA stent Esophageal Degradable ™ BD - holds CE marking (since 2007) on the European market. Only a few studies of very low quality were available for the assessment of efficacy and safety. Currently, the biodegradable esophageal stents is an experimental procedure in an early stage of use.
Publication: Decision Support Document Nr. 89: http://eprints.hta.lbg.ac.at/1067/
Contact: Claudia Wild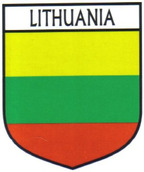 Announcement
Health policy goals in Lithuania until 2020 include increasing transparency, cost-effectiveness and rational use of resources. Despite repeated initiatives, a systematic application of HTA is so far not in place in Lithuania. In the context of a EU funded project we formulated a HTA-Strategy for Lithuania (http://eprints.hta.lbg.ac.at/1064). For this we undertook a background analysis of the Lithuanian healthcare system, together with local partners. We locally conducted 19 expert interviews with stakeholders. In addition a systematic search of the literature was made for HTA strategy papers, complemented by hand searches. The recommendations developed for Lithuania (and activities proposed) based on this analytical report are published in a separate document, the HTA-Strategy for Lithuania (http://eprints.hta.lbg.ac.at/1064).
More generally it was found that the regulatory environment is essential for the role of HTA. HTA's impact is greatest, when conducted for supporting concrete decisions. Timely HTAs of good quality with clear messages are important. Not only HTA products themselves require transparency, also the entire HTA process (from topic selection to implementation) demands it for ultimate acceptability of the method. HTA needs to be independent from health policy and from providers (professions, industry) in order to be respected, which also requires a stable funding-basis for HTA.
Publication: Decision Support Document No. 90: http://eprints.hta.lbg.ac.at/1063
Contact: Claudia Wild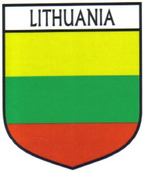 Announcement
The HTA-Strategy for Lithuania was formulated based on a thorough analysis of the Lithuanian health care system ("Background Analysis for National HTA Strategy for Lithuania - Focus on Medical Devices": http://eprints.hta.lbg.ac.at/1063). It aims to boost the use of HTA-information in Lithuania. Its goals are to support the establishment of both a framework to promote, enforce and facilitate the uptake of HTA and of the necessary organizational structures for the timely, efficient and good-quality provision of HTA-information.
Recommendations and short/ medium/ long terms suggestions for implementation activities are presented for four strategic objectives: regulatory embedding and ensuring legitimacy of HTA; organization of HTA; quality assurance of HTA; capacity building for HTA.
A change of culture (in decision making) takes time. The ultimate success of the HTA-Strategy for Lithuania will be for its health sector stakeholders to increasingly take ownership of the HTA process. In the meantime the HTA-Strategy for Lithuania proposes that raising awareness for HTA works best by successfully realizing "flagship projects" that increase the quality of patient services, decrease inappropriate or even harmful interventions or create savings that can be reinvested for other services.
Publication: Decision Support Document No. 90a: http://eprints.hta.lbg.ac.at/1064
Contact: Claudia Wild


Newsletter

Announcement
We are pleased to introduce our new reports.
Decision Support Documents 2015:
+2 Updates:
DSD 44/ 2nd Update 2015: Percutaneous left atrial appendage closure for the prevention of thromboembolic events in patients with atrial fibrillation
http://eprints.hta.lbg.ac.at/1056

Newsletter