News


Welcome to the homepage of AIHTA!
AIHTA is an acadmic non-profit institute. At our website we wish to present our research and give support for health care decision-making. Here all of our reports are available for free. For further information please contact the AIHTA team.
In the News section you will find our most recent publications: newsletter, project-reports etc. Previous reports you might find via Research areas, Research projects and Repository.
Announcement
The systematic review assessed the efficacy and safety of a treatment of chronic venous insufficiency (CVI) and haemorrhoidal diseases (HD) with capillary stabilising agents that are listed in the Austrian Code of Reimbursement.
A total of 56 studies were included for a data synthesis.
The majority of studies have shown that the symptoms and signs of CVI and HD can be reduced slightly with the agents (mostly when compared to placebo). Only minor side effects occurred.
However, the strength of the evidence of nearly all identified studies is low. Therefore, we cannot draw a final conclusion on the efficacy of capillary stabilising agents for the treatment of CVI and HD.
Publication: LBI-HTA Project report No. 79: http://eprints.hta.lbg.ac.at/1047
Contact: Stefan Fischer

Newsletter

Announcement
In nearly all Western countries, HTA-reports on Positron Emission Tomography/PET imaging have been written in the last two decades. 155 only in the last 10 years (!) Hardly any other medical technology has undergone so many evaluations. This large abundance is ultimately an expression of an unfading uncertainty about the value of PET imaging in patient care. The (Austrian) HTA report has the intention of supplying decision support for evidence- and needs-based PET device planning. Results from 35 HTAs and recommendations from 7 medical societies have been taken into consideration in the HTA report.
Publication: LBI-HTA Project report No. 77: http://eprints.hta.lbg.ac.at/1045
Contact: Claudia Wild
Event archive

Event
The event is organized in a cooperation between LBI-HTA/ Ludwig Boltzmann Institute for Health Technology Assessment and TI-AC/ Transparency International – Austrian Chapter.
Tuesday, March 3, 2015, 4:00 p.m. to 6:00 p.m.
Library of the Medical Society


Announcement
This report provides an overview of possible applications and the current evidence on the effectiveness of acupuncture. Recommendations of the WHO and professional associations as well as the results of an overview of Cochrane Reviews are compared with 25 approved indications from the Austrian Health Council (Oberster Sanitätsrat, OSR), an advisory committee for the Ministry of Health and enables to identify indications for which (in)effectiveness is proven.
Publication: LBI-HTA Project report No. 78: http://eprints.hta.lbg.ac.at/1042
Contact: Brigitte Piso

Project / High tech medicine
Project co-operation: LBI-HTA staff for individual reviews
Duration: November 2014 – April 2015
Publications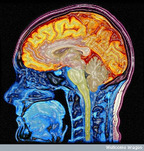 Announcement
Magnetic resonance imaging (MRI) is an essential component of medical care. Currently, however, the appropriateness of diagnostic imaging is increasingly debated. With more than 100 MRI exams yearly per 1,000 population, Austria is leading in MRI utilisation in comparison to other OECD countries. In database screening, literature review and interviews with stakeholders we aimed to identify recommendations against the use of MRI and opportunities and strategies to drive appropriate imaging relevant to the Austrian context.
Publication: Decision Support Document No. 80: http://eprints.hta.lbg.ac.at/1043
Contact: Agnes Kisser

Newsletter
Announcement
The usefulness of a biomarker test requires the demonstration of its diagnostic accuracy together with the demonstration of its clinical utility. The methodology for evidence-based evaluation of biomarkers is not yet fully established. In this project we reviewed current methodological approaches and synthesised them into a procedural guidance.
Publication: Decision Support Document No. 77: http://eprints.hta.lbg.ac.at/1041
Contact: Agnes Kisser