Contact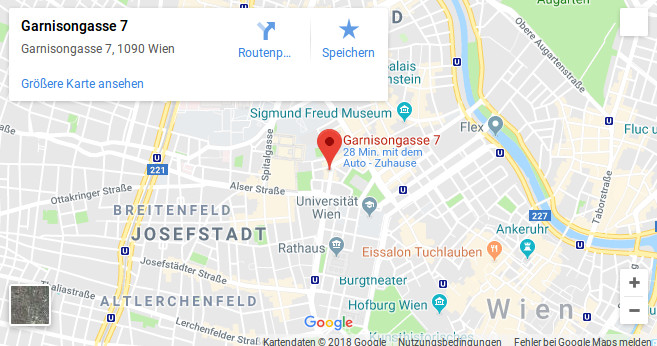 The City Airport Train (CAT) runs every half hour between the airport and Landstraße / Wien Mitte, the journey takes 16 minutes (one way € 12,00/ return ticket € 21,00). Boarding pass purchase in Wien Mitte possible (3rd, Invalidenstraße / Marxer Brücke) - on its own CAT platform.
Information: https://www.cityairporttrain.com/de/home
If you opt for public transport go on like this:
To Garnisongasse 7 (AIHTA) take subway line 3 (U3) to Volkstheater and from there subway line 2 (U2) to the town hall (exit Rathaus). Now you are just a few minutes walk from Garnisongasse 7.
HTA Austria - Austrian Institute for Health Technology Assessment GmbH
Garnisongasse 7/20
A-1090 Vienna
Phone: +43(0)1-2368119-0
Fax: +43(0)1-2368119-99
E-mail: office@aihta.at
Office & Web admin: Smiljana Blagojevic
Tel.: +43(0)1-2368119-0
E-Mail: smiljana.blagojevic@aihta.at