European collaboration
European collaboration

Within the context of EU-projects and –networks, the AIHTA collaborates with several partner organisations. These co-operations pursue the goal to support rapid knowledge transfer, to gain synergies via the common usage of research results and to avoid redundant research activities.
Research projects
& EUnetHTA partners (RER, VASPVT, SNHTA, Azienda Zero)
Duration: May 2020 – January 2021
Language: English with German summary
Publication: DSD No. 129: https://eprints.aihta.at/1328/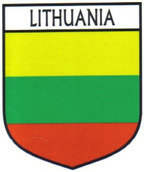 Duration: September 2012 - October 2015


Project coordination: Gerda Hinterreiter
Duration: January 2009 - December 2009

Project lead: Rosemarie Felder-Puig
Duration: 2006 - 2008

Duration: Oct. 2006 - July 2007
Displaying results 1 to 7.