Horizon Scanning in Oncology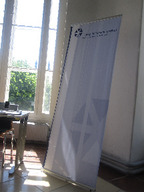 Seminar series:
"Decision Support in Health Care"
1) Univ.Prof. Dr. Wolf-Dieter Ludwig (Guest lecture):
"Expensive 'innovations'- rational and safe use of new agents in oncology"

Chief physician of the Robert-Rössele-Clinic for haematology, oncology and tumor immunology at the HELIOS hospital Berlin-Buch.
2) Presentation of the LBI-HTA work programm on "Horizon Scanning in Oncology - Early assessments of new onco drugs"
The seminar is open to the public, due to the lack of space we ask you to register at office@hta.lbg.ac.at.
Location: Haus der Gesellschaft der Ärzte in Wien, Frankgasse 8, 1090 Wien
Beginning: 15.30
End: 17.30