Opportunities and strategies to drive appropriate use of MRI in Austria
Opportunities and strategies to drive appropriate use of MRI in Austria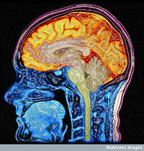 Language: Englisch
Suggested by: Austrian federal states
Magnetic resonance imaging (MRI) is an essential component of medical care: it plays a vital role not only in diagnosis of diseases and injuries, but also in the monitoring of disease progression and treatment success. Currently, however, the appropriateness of diagnostic imaging is increasingly debated. With more than 100 MRI exams yearly per 1,000 population, Austria is leading in MRI utilisation in comparison to other OECD countries. Inappropriate use may lead to costs without increasing diagnostic yields: not only the cost of the exams itself, but also ensuing treatment or follow-up costs, increase in waiting times and additional costs if patients are on sick leave. Given the large number of indications, the absence of high quality evidence and the established wide use of the technology, a conventional HTA approach was not possible. We have therefore taken a different approach to explore options and strategies to drive the appropriate use of MRI in Austria.
First, we screened databases for recommendations against the use of MRI in specified indications and compared to the Austrian referral guideline "Orientierungshilfe Radiologie". Second, we performed a literature review to identify which tools and strategies are used for utilisation management of MRI and their reported effects from pilot studies and third, we conducted interviews with relevant Austrian stakeholders, in which we explored their perspectives on current and possible future measures to steer appropriate use of MRI in Austria.
Our screening of recommendations against the use of MRI identified several indications where recommendations differed from current referral guidelines in Austria. Current steering instruments of imaging utilisation are the centralised planning of MRI equipment, a cap on expenses, which is not coupled to performance criteria and a pre-authorisation system in which 99% of referrals are authorised. Our interviewees supported the introduction of educational measures for referrers and patients; the expansion of decision support and the facilitation of communication exchange. Current pre-authorisation is not perceived as a measure driving appropriate use.
The study is meant as a basis for discussion. Our recommendations include prospective data collection on appropriateness of MRI use in Austria, consensus building on criteria for appropriateness and adaptation of the Austrian referral guideline; decision support for referrers and patients, awareness raising on risks of inappropriate imaging and increased integration of radiologists in decision-making processes .