News


Welcome to the homepage of AIHTA!
AIHTA is an acadmic non-profit institute. At our website we wish to present our research and give support for health care decision-making. Here all of our reports are available for free. For further information please contact the AIHTA team.
In the News section you will find our most recent publications: newsletter, project-reports etc. Previous reports you might find via Research areas, Research projects and Repository.

Newsletter

Announcement
We are pleased to introduce our new reports.
Decision Support Documents 2016:
+1 Update:

Announcement
Developmental Coordination Disorder (DCD) is characterized by a severe developmental impair­ment of the motor coordination, which is not solely caused by mental retardation or specific neurological damage. DCD approximately affects 5 to 6% of school children. It may cause significant difficulties in activities of daily living and lead to consequences in adulthood. Children and adolescents with DCD are primarily referred to paediatric occupational therapists and physiotherapists. The report addresses the research questions, which recommendations on DCD (for screening, diagnostic testing, indication and form of therapy) are provided in evidence-based guidelines, which differentiation criteria between occupational therapy and other forms of treatment are discussed and which of the recommended tools can be introduced in Austria with regard to language (German) and standardization/ adaption (central Europe). Depending on the research question, literature was identified by a systematic and/ or manual search. A population based screening for DCD is not recom­mended due to the lack of sufficiently sensitive screening tools. For DCD diagnosis, all information sources recommend the use of standardized assessment tools. However, currently there is no gold standard available. Of 85 identified assessment tools, 12 have been translated into German and standardised/ adapted for Central Europe. Recommended interventions for children and adolescents with DCD should target the individual activity- and participation-level of the affected person. Differentiation criteria for various forms of therapy could not be identified.
Publication: Decision Support Document No. 96: https://eprints.aihta.at/1092/
Contact: Brigitte Piso

Announcement
Austria belongs to those countries that adopt new cancer drugs not only early and fast, but use them also widely. In 2009, the LBI-HTA launched the program "Horizon Scanning in Oncology" (HSO) in order to enable evidence based decisions on the use of cancer drugs and estimations on implications for the health care budget in Austria. Since then numerous (n=59) early assessments of new cancer drugs were published. This review shall provide an overview of all approved cancer drugs 2009–2015 by the European Medicines Agency (EMA) and the knowledge on patient-benefit at time of approval and will analyse which policies for high-prized cancer drugs are applied in other (European) countries.
At the time of approval by EMA, for 26 (23%) of 73 cancer drugs between 2009 and 2015 no information about the two endpoints overall survival (OS) and progression free survival (PFS) was available. For 37 (45%) of cancer drugs, OS was increased up to 3 months, and for 14 (13%) up to 5.8 months in relation to the comparator. The benefit assessments in various countries (Germany, England, Norway, Belgium, Netherlands, Canada) differ in the point in time carried out (before/ after approval), in methods used (only clinical benefit assessment or additional cost-effectiveness analysis), the publication of results (degree of transparency) and the binding character of recommendations (from purely informational to binding). In a comparison of national benefit assessments of cancer drugs 14 drugs in 15 indications, including also some drugs that are in the Austrian MEL-catalogue, have been assessed consistently negative (not recommended). 16 drugs in 22 indications have been assessed consistently positive (recommended). Assessments with (binding) recommendations, health economical evaluations, "Managed-Entry Agreements" and "Value-based pricing" are approaches identifying cancer drugs with the highest benefit and acceptable costs with transparent and traceable methods.
Publication: Rapid Assessment No. 8: https://eprints.aihta.at/1091/
Contact: Nicole Grössmann, Claudia Wild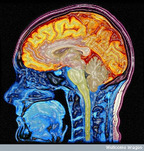 Announcement
Magnetic resonance imaging (MRI) is an essential component of medical care. Currently, however, the appropriateness of diagnostic imaging is increasingly debated. In a first report we identified via database screening, literature review and interviews with stakeholders recommendations against the use of MRI and opportunities and strategies to drive appropriate imaging relevant to the Austrian context. In the second part we aim to provide additional information (on evidence base, guideline recommendations, diagnostic algorithms/decision support tools and products) on already identified recommendations regarding a set of indications selected by a working group of HVB and WKÖ.
Contact: Agnes Kisser


Announcement
There is consensus among HTA-experts that the involvement of patient and citizen perspectives can valuably complement health technology assessment (HTA) processes. Since the 1990s, scientific papers about different forms and models of participation have been published. Until now sound (cost-) benefit assessments are missing.
The project aims to summarize internationally published models, methods and experiences in a systematic overview. Furthermore it intends to identify and describe obstacles, facilitating factors and learnings for HTA in Austria by using examples of selected countries and models of good practice.
Publication: LBI-HTA Project report No. 86: https://eprints.aihta.at/1088/
Contact: Claudia Wild

Newsletter


Newsletter